Get ready for the Great North American solar eclipses with our ISO-certified, eye-safe products. Whether you're capturing the moment or just watching, we've got you covered!
Not sure what material or product is right for you? Here are some suggestions: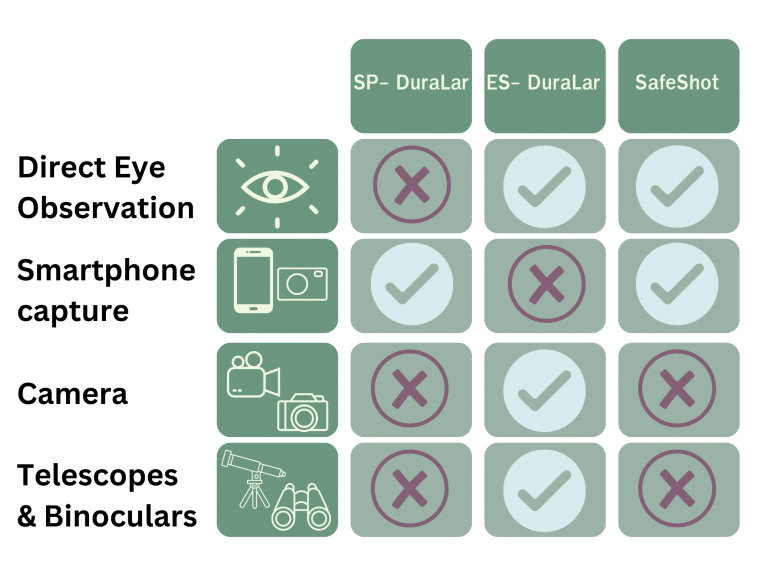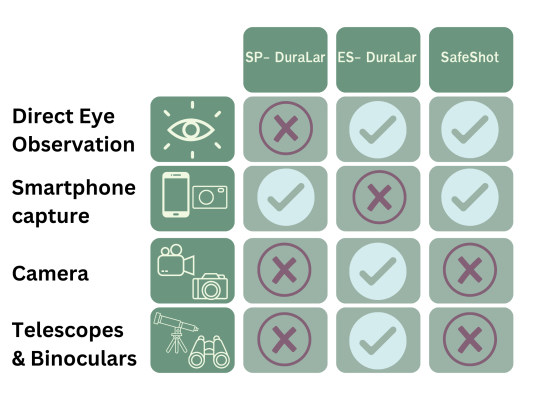 SafeShot™ and our Solar Filter films are here to help everyone experience the upcoming solar eclipses like never before. Experience solar phenomena with:
Safety: Products produced & tested to ISO safety standards.
Clarity: High-quality materials, made in the USA!
Power: Capture every moment!
Click on one of the above-listed products pages for more information and how to purchase.