​Don't miss the last solar eclipses in the U.S.A. for the next 25 years! Get SafeShot™ and experience these celestial spectacles safely and memorably.
Planning to catch either of the upcoming solar eclipses in 2023 and 2024?
Whether you're in the path of an eclipse or you're planning to be, you need SafeShot™, the revolutionary solar eclipse viewer that lets you enjoy the beauty of a solar eclipse and record it on your smartphone.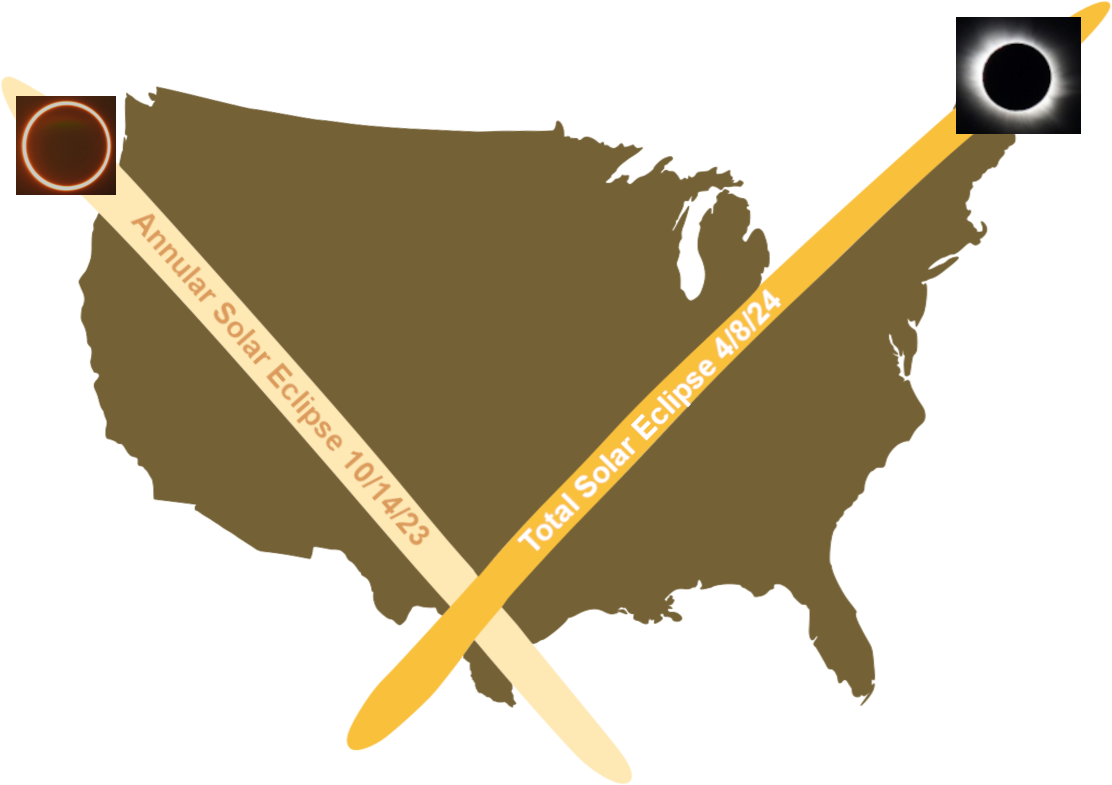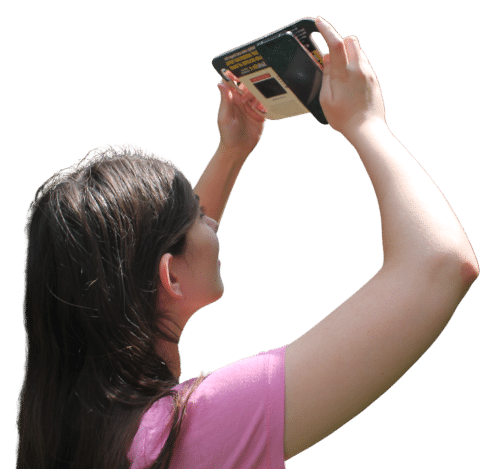 You can watch the eclipse directly and attach your smartphone to the viewer and record the whole event, without exposing yourself to the harmful rays of the sun!
Make SafeShot a part of your eclipse viewing plans!
SafeShot Features
Record a solar eclipse, including the totality.
Dual visual and smartphone experience.
No hassle design, just stick and go. No switching.
Easy-grip handles for all ages.
Share your images and video.
Made in the U.S.A.
Made from 99% post-consumer recycled content!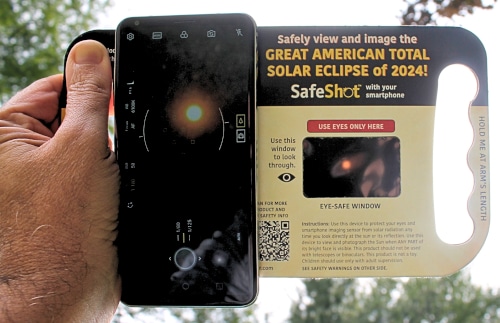 Super-safe Experience
Protects eyes from the damaging rays of the sun.
Plate keeps your smartphone – and your face – from overheating in the sun.
Manufactured and tested to ISO 12312-2:2015 solar eye safety specifications.
SafeShot is a patented product (Pat#: 11,438,494), so you know it's safe!
Recognized as safe by the American Astronomical Society.
Made in the U.S.A. – controlled domestic supply chain with your safety in mind!
100% Free of heavy metals, pthalates and forever chemicals.
Click on Buy SafeShot to get your SafeShot in time for these fantastic celestial events.
If you require more information on the product or materials, please click on the Start an Inquiry button.