Frequently Asked Questions: Acetate
What are acetate film and acetate sheet? Many people use the term "acetate film" to generically refer to plastic film. However, acetate film is really a specific type of plastic material called cellulose acetate.
Made from wood-pulp and/or cotton fibers, cellulose acetate comes in two derivatives, Di-Acetate and Tri-Acetate. Grafix Plastics is one of the largest stocking converters of Cellulose Di-Acetate in North America. We also stock Tri-Acetate, but in a lesser variety or quantity than Di-Acetate.
Acetate film is produced by two mechanical methods – solvent casting or forced extrusion. Solvent-cast, or cast acetate, is the type of acetate we stock at Grafix Plastics, because of its superior clarity and surface quality.
Because acetate is made from wood-pulp, it has certain attributes that are sometimes desirable and sometimes something you want to avoid … depending on your application.
Attributes of Grafix's Cellulose Acetate Film:
Glass-like clarity
Very uniform optical properties and low birefringence
Good dimensional stability
Easily torn (low tear strength)
Easily die-cut
Printable with conventional screen and offset printing methods
Melt point of about 225 degrees F./110 degrees C
Approved world wide for indirect and direct food and medical applications
Available in Clear and Matte
Many custom production options: Colors, Finishes, Dies, etc.
Available in wide range of thicknesses .001″ – .020″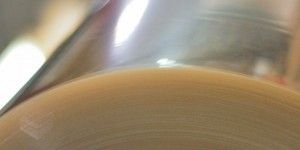 The term "acetate" is often used to refer to ANY plastic film.  In truth, acetate film and sheets are a specific type of plastic material called cellulose acetate, which is made from natural sources like ...
Read More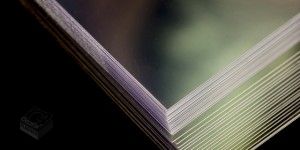 Grafix Plastics' OC-LB Grade film is the optical designation for our acetate film. Grafix acetate is a high-clarity, optical-grade, solvent-cast polymer film that is ani-isotropic – meaning it has low internal birefringence < 25nm. Its combination ...
Read More
Ready to talk with us?
Please click start an inquiry, and we'll help you solve your plastic materials problems.